Once we completed the internal fit out and the birds had a home to come to we began the building of all the external flights.  Flights were built using 2×2 timber and 8×4 sheets of 1 inch mesh.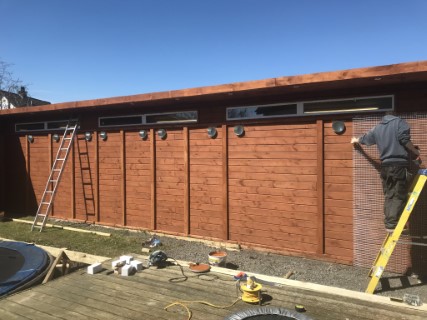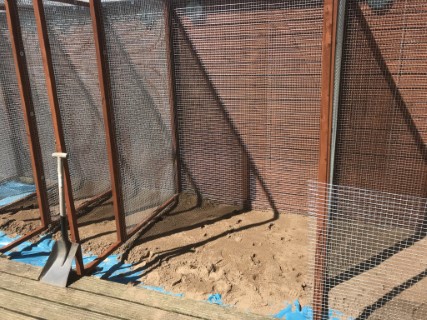 Sand was added to the bottom of each flight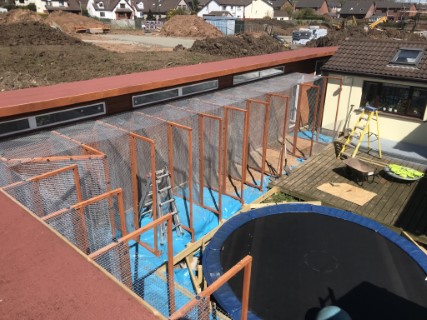 All flights were built out at the same rate and closed over by meshing the roof of the cage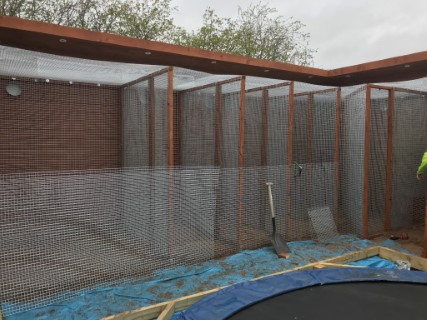 Front mesh starting to go on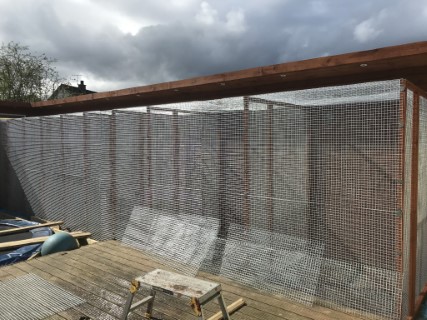 Finished mesh cage.  Not the prettiest to look at but not the finished product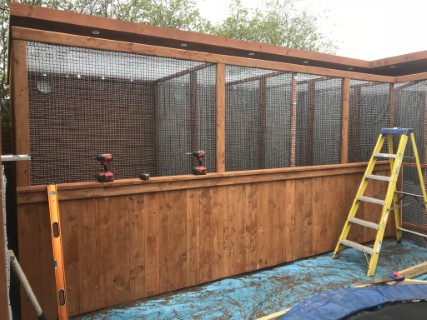 Finished product, looks like and outside bar.  Reminds me I could do with a drink.